*日本語の記事はこちら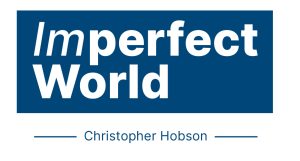 Dr Christopher Hobson, a CCRC fellow, has launched a podcast series called 'Imperfect World', which is being produced with the support of a grant from the Toshiba International Foundation, and builds on the work he has been undertaking at CCRC. Each episode is in the form of an open conversation between Hobson and a guest, in which they explore issues related to where politics, society, and technology meet, recognising the profound ways that digital technologies are reshaping our world. The podcast connects to the writing that Hobson has been sharing through his Substack newsletter, 'Imperfect Notes on an Imperfect World'. The first episode is with David Cayley, a Canadian broadcaster and writer, known for his work on CBC's 'Ideas' program, where he produced long-form radio shows with many leading scholars and thinkers.
Hobson explains, 'The grant from the Toshiba Foundation was originally meant for organising an in-person workshop at Keio, but this became impossible because of the pandemic. It turned from a curse into a blessing, however, as it encouraged me to think about different possibilities for engaging with others. Doing this conversation series became a way of sharing my experience of thinking through how to make sense of how digital technologies are shaping our world today. I have also greatly benefited from my discussions with other members of CCRC and through the IP-Asia online gathers. With this podcast series and my substack writing, I am trying to share the academic process of dialogue and reflection, talking and thinking through the challenges that come with a world that is increasingly reliant on digital technologies.'
The 'Imperfect World' podcast is now available on most platforms. It is possible to listen and subscribe to the podcast feedback here. The 'Imperfect notes' Substack is available to read and subscribe here.
For more information, check Dr Hobson's homepage and twitter, @hobson_c