"CCRC is a collection of people who are interested in a common theme of where's the future and how does it impact the world that we are living in."

- Professor David Farber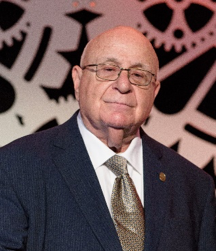 Dr. David Farber
デイビッド・ファーバー博士
Distinguished Professor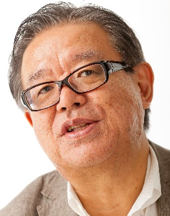 Dr. Jun Murai
村井 純博士
Dean of the Graduate School of Media and Governance
大学院政策・メディア研究科委員長
環境情報学部教授
LAUNCH OF THE CYBER CIVILIZATION RESEARCH CENTER

サイバー文明
研究センター
開設

Invitation of Dr. David Farber as Co-Director
Recent technological advancements in the field of networked intelligence, among other pioneering technologies, are likely to result in a broad enough social impact to be called an emergence of new cyber civilizations. With this understanding and a collective determination to encourage development that is beneficial for all, Keio University is launching the "Cyber Civilization Research Center (CCRC)" within its Global Research Institute (KGRI: Keigo Komamura, Director), an official institute established by the university.
To make this effort significant globally, Keio University has invited Dr. David Farber, a distinguished leader in the field, who has held esteemed positions at Carnegie-Mellon University and the University of Pennsylvania during his career, to serve as a Co-Director at the center. He will join Dr. Jun Murai, Dean of the Keio University Graduate School of Media and Governance, as CCRC Co-Directors, to lead a university-wide project to accomplish the center's goals. Dr. Jiro Kokuryo, a Vice-President of Keio University with research background in this field, has been appointed as CCRC Chief Administrator.
Keio University Cyber Civilization Research Center 
https://www.ccrc.keio.ac.jp 
Established on April 1, 2018.
David Farber博士を共同センター長に招聘
ネットワーク化された人工知能など、今日の情報技術の進歩は人間の未来に大きな影響を与えると考えられ、それは新しいサイバー文明の台頭と言って良いほどのインパクトを持つと予想されます。慶應義塾大学は、その新たな文明の発展を真に人類の幸福につながるものとして先導する決意のもとに、慶應義塾大学グローバルリサーチインスティテュート(KGRI:駒村圭吾所長)内に、「サイバー文明研究センター」をこのたび開設しました。
この取り組みを世界的なものとするために、共同センター長として、カーネギーメロン大学やペンシルバニア大学で研究を主導してきたDavid Farber博士を招聘しました。David Farber博士はコンピュータ科学と公共政策を専門とし、2000年から2001年にかけて米国連邦通信委員会の技術責任者も務めました。同じく共同センター長をつとめる村井純 政策・メディア研究科委員長とともに、全学的な取り組みを進めます。なお、同分野に研究歴をもつ國領二郎常任理事が同センターの運営責任者を務めます。
慶應義塾大学サイバー文明研究センター
https://www.ccrc.keio.ac.jp
2018年4月1日
"We work together to explore the risks and benefits posed by technological advancements, analyze their expected societal impact, and devise tools and methods to support effective future planning."